38TH GST COUNCIL MEETING- IMPORTANT UPDATES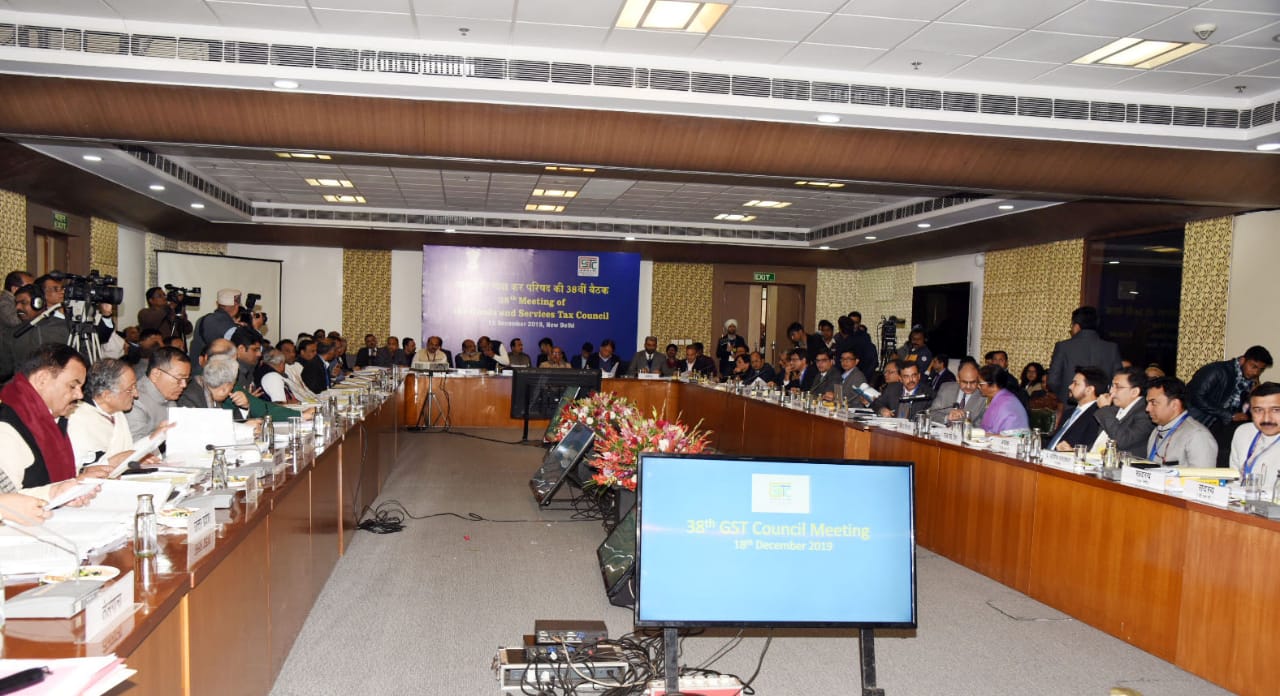 The 38th meeting of the GST Council met under the Chairmanship of the Union Minister for Finance & Corporate Affairs Smt. Nirmala Sitharaman here today. The meeting was also attended by the Union Minister of State for Finance & Corporate Affairs Shri Anurag Thakur besides Finance Ministers of States & UTs and senior officers of the Ministry of Finance. The GST Council recommended the following:
Grievance Redressal Committees (GRC) will be constituted at Zonal/State level with both CGST and SGST officers and including representatives of trade and industry and other GST stakeholders (GST practitioners and GSTN etc.). These committees will address the grievances of the specific/ general nature of taxpayers at the Zonal/ State level.
The due date for annual return in FORM GSTR-9 and reconciliation statement in FORM GSTR-9C for FY 2017-18 to be extended to 31.01.2020.
Following measures would be taken to improve filing of FORM GSTR-1:
waiver of a late fee to be given to all taxpayers in respect of all pending FORM GSTR-1 from July 2017 to November 2019, if the same is filed by 10.01.2020.
E-way bill for taxpayers who have not filed their FORM GSTR-1 for two tax periods shall be blocked.
Input tax credit to the recipient in respect of invoices or debit notes that are not reflected in his FORM GSTR-2A shall be restricted to 10 percent of the eligible credit available in respect of invoices or debit notes reflected in his FORM GSTR-2A.
To check the menace of fake invoices, suitable action to be taken for blocking of fraudulently availed input tax credit in certain situations.
A Standard Operating Procedure for tax officers would be issued in respect of action to be taken in cases of non-filing of FORM GSTR 3B returns.
Due date of filing GST returns for the month of November 2019 to be extended in respect of a few North Eastern States.
The Council also approved various law amendments which will be introduced in Budget 2020.
Source: Ministry of Finance